Read what clients have to say about working with us: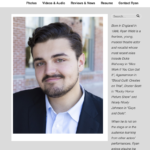 "Stephanie's experience & qualifications speak for themselves, after all, she has been designing and building websites for over 20 years. But what sets Martinek Web Design apart from the rest is the way Stephanie handles her clients. She is focused on what the client needs and wants, she communicates clearly and in a timely manner, and she is an exceptionally creative problem solver. I've worked with Stephanie on a number of projects over the years and have always appreciated her work ethic, professionalism, and candor. She is results oriented and will make sure that every project is done, and done well. I recommend Martinek Web Design without reservation."
– Michele Widd, Educator & Educational Consultant
---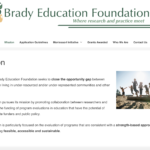 "Stephanie redeveloped our website, creating a design that is updated, beautiful and much more functional. She is an absolute pleasure to work with, providing instruction so that we can add information to the site on our own and always responsive when we need her help. In addition, her rates are very reasonable.
Stephanie is friendly, dependable, and very talented. I strongly recommend Martinek Web Design! "
– Elizabeth, Pungello Bruno, President, Brady Education Foundation
---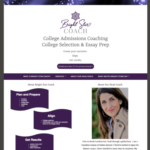 "I had been contemplating creating my business website for years. I met with Stephanie at Martinek Web Design, and was inspired to move forward with my vision. She engaged in dialogue with me; honing in my strategy, aesthetics and business objectives. With little direction, she created an incredible website for me — one that encompasses everything I needed to really showcase my company. When I needed her, Stephanie was always there, patient and efficient.
I highly recommend Martinek Web Design. Stephanie's abilities will exceed any of your expectations."
-Anita Stockmans, Founder, Brightstarcoach